My outgoing personality is intriguing and my genuineness is fascinating.
– Christie
ABOUT ME
Hi! My name is Christie L'Amour, an independent Latin girl in search of erotic adventure and excitement. You will find that I am very open-minded and always willing to please.
I lost my virginity at 17 while in Catholic school. Soon after, I tore off the chains and liberated my spirit and imagination. I pursued a career in modeling while going to college to study business administration and nursing. I first made love to a women at 20 and have been bisexual ever since. I love men, but I adore women. Honestly, I cannot live without either. Enjoying sex as much as I do, I became an adult actress, exotic dancer and courtesan. Today I run several successful adult businesses. I love what I do and am passionate about my career.
I am an intelligent, glamorous, super sexy, sophisticated, vivacious, sensuous and overall beautiful woman. Petite, athletic and curvy, I am a seductive, sweet, first-class lady. An intoxicating mix of Colombian and Italian, my soft silky skin, good looks, and youthfully vivacious body will excite you, my mind will entice you, my energy will refresh you, and my sweet spirit that will keep you coming back for more.
A true romantic at heart, I love amorous dates, great restaurants, traveling to exotic places, or just kicking back and relaxing to Classical Music, Jazz and Blues. I enjoy intelligent conversation, the beach, dancing, theater, movies, sporting events, flying, boating, fishing and swinging. I especially love long shopping outings. However…What I enjoy most is pampering, sex, and more sex. Experience your fantasy fulfilled by a passionate and seductive woman. If you have the desire and time for an alluring encounter, you will never be disappointed with me.
Sex, like a rainbow, offers countless possibilities. Every color in a rainbow is beautiful and so is every sexual variation. I embrace them all and encourage my lovers to do the same. Allow me to be your friend, lover and guide to the sexual universe.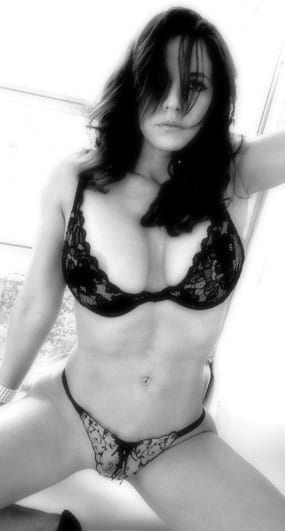 Sexual Orientation: Bisexual
Language: Fluent in English and Spanish
Education: College Graduate
Demeanor: Elegant, Educated, Glamorous
Lifestyle: Impeccably Groomed Drug and Disease Free
Piercings & Tattoos: No/No
Favorite Pass Times: Fishing, Long walks, hiking, scuba diving, snow skiing, traveling, reading, dining out and cooking
Music: Jazz, Blues, Acoustic Guitar, Saxophone
Shows: Movies, Theater, Burlesque, Ballet and Comedy Clubs, Walking Dead, Game of Thrones, Homeland, Shameless, Donavan, Billions, Vikings, Black Sails, Breaking Bad, Viceland
Dancing: Salsa and Merengue
Flowers: Roses, Tulips, Orchids and Gardenias
Beverages: Coffee, Water, Wine and Champagne
Favorite Cocktail: Mimosas, Cosmopolitan, Lychee Martini, Straight Bourbon and Authentic Moonshine
Accessories: Shoes, Boots and Bags
Adult Toys: I can never have enough of these – Conventional, BSDM and Sex Machines.
Thoughtfulness: Gift Cards
Romancing: Sexy Lingerie, robes and gowns
Clothing: Tight Dresses, Leather, Rubber and Latex, Bebe, BCBG, Herve Leger, Valentino, Channel, White House Black Market